Sendekem provides best in class Investigations, Security Management, and Protective Services to the world's leading companies, family offices and private organizations. We understand the needs and challenges your organization faces are unique when it comes to risk mitigation. A comprehensive approach to your safety and security requires a cadre of proven experts. You need seasoned professionals from a variety of disciplines to understand the little-known nuances and help alleviate risks before they turn into incidents.
American owned, globally responsive, and client-centric, Sendekem employs prominent thought leaders with decades of experience to reveal, prioritize, and offer prevention-focused solutions to identify and abate risks. Experience the peace of mind that comes with having a caring team of experts just a phone call away.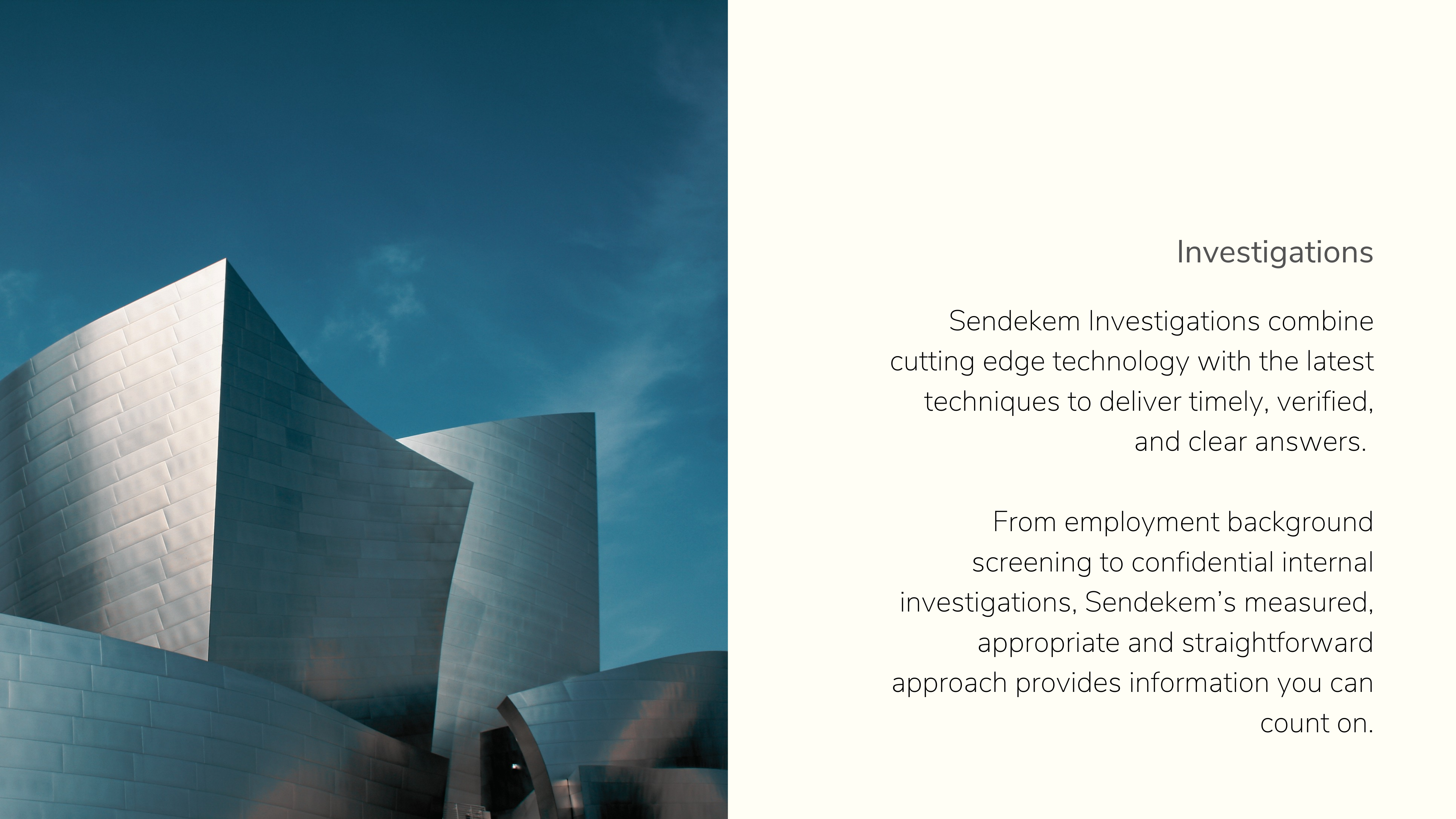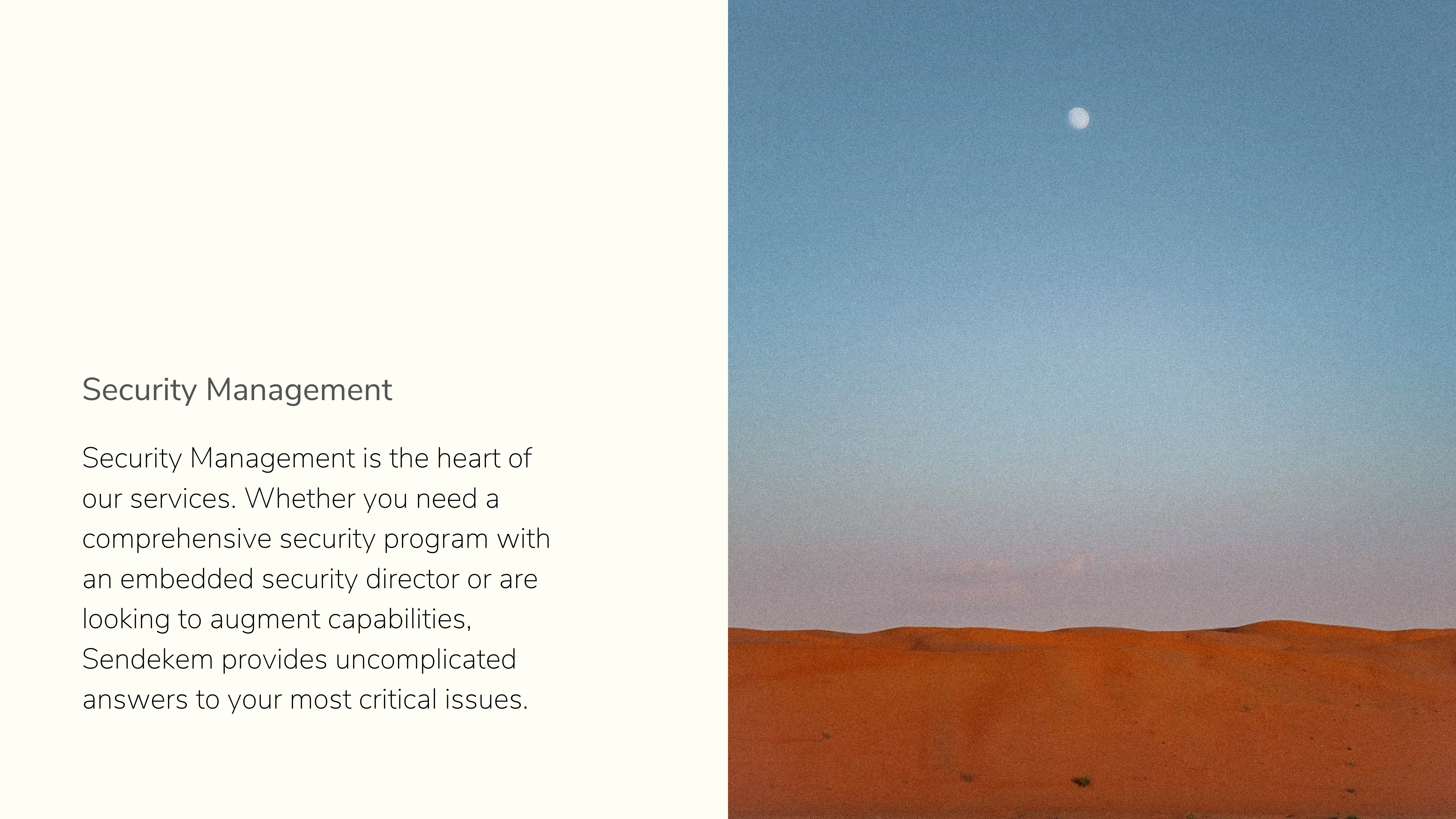 Leading companies trust Sendekem to protect their people, brands and assets at home and abroad.
To learn more about Sendekem's suite of services, please call or write to us. We look forward to working with you.
© Sendekem Incorporated | 2101 Cedar Springs Road, Suite 1050, Dallas, TX 75201, USA | +1(972) 587-7118